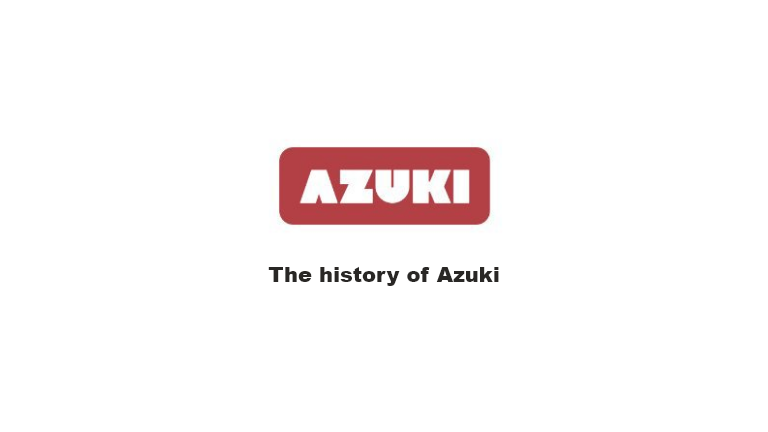 2021: Humble beginnings This was the original prototype for Azuki. The art was inspired by anime, Valorant and Hades.
Azuki's first Tweet had no mention of NFTs, utility or roadmap.
"The vibe of the project in the early days was chill, lo-fi, relaxed."
Azuki launched one of the cleanest websites in web3.
It showed off both their technical skills and design skills.
The music on the website added to the vibe Azuki was going for.
Azuki doesn't have a roadmap, the NFT space moves too fast to set strict plans.
Instead, Azuki has a Mindmap which outlines their vision.
The details of how Azuki will achieve that vision is flexible.
Azuki announced an improved NFT contract implementation, which for the first time ever...
Enables minting multiple NFTs for roughly the same cost of minting a single NFT.
Azuki open sourced ERC721A & since then many projects have adopted the standard.
The Azuki mint sold out within 3 minutes
And the team raised over $28 million.
Jan 2022: Azuki Art Reveal The element and spirit traits helped make certain Azuki's pop, so that... "You don't need Rarity Sniper to tell you what's rare in Azuki. You see that shit and you just know." —
This is key to having a great art collection.
Mar 2022: Fractionalizing IP
Bobu is one of the key characters in the Azuki universe.
Azuki fractionalized him into 20,000 NFTs.
Owners of the Bobu tokens can vote in governance polls over Bobu.
Mar 2022: Community Building
Fractionalizing Bobu was a great way to onboard people into Azuki's community.
Mar 2022: The Garden Party
Azuki is famous for their IRL events.
Here's what the first event looked like...
Mar 2022: Airdrop Announcement
The highlight of the party wasn't Wiz Khalifa performing.
It was this announcement...
Azuki holders were airdropped this box.
Then on April 1st the metadata of this box was updated to a pile of dirt...
On May 5th, the pile of dirt Azukis were airdropped revealed into Beanz!
Beanz opens up a wide range of opportunities to expand the Azuki IP.
May 2022: Twin Jacket airdrop
Every Azuki holder was airdropped a Twin jacket NFT.
Each NFT is redeemable for a free physical Twin Tigers Jacket.
Jun 2022: Enter the Alley Azuki's 2nd irl event was at NFT NYC. The experience was extremely immersive, like you're entering a new world.
Oct 2022: Collector's Profile Azuki launched Creator Profiles on their website:
Earn badges

Display your NFTs

Participate in upcoming drops This taps into the human impulse of collecting and helps forge self-identity.
Oct 2022: Introducing PBT
Azuki sold 9 golden plated skateboards for a total of $2.5 million.
This was the first ever Physical Back Token created by Azuki.
PBT allow for decentralized authentication and the tracking of the ownership of physical items by using NFTs.
Azuki & Ambush (a Tokyo brand) collabed on a scan-to-own hoodie, and pendants.
They announced the collab with this dope cinematic...
Nov 2022: RedBull Racing Partnership Azuki just partnered with
. Lei the Lightning Azuki is the first NFT character to be on an F1 car.